5th Avenue DJ's: Specialising in DJ music for all family occasions.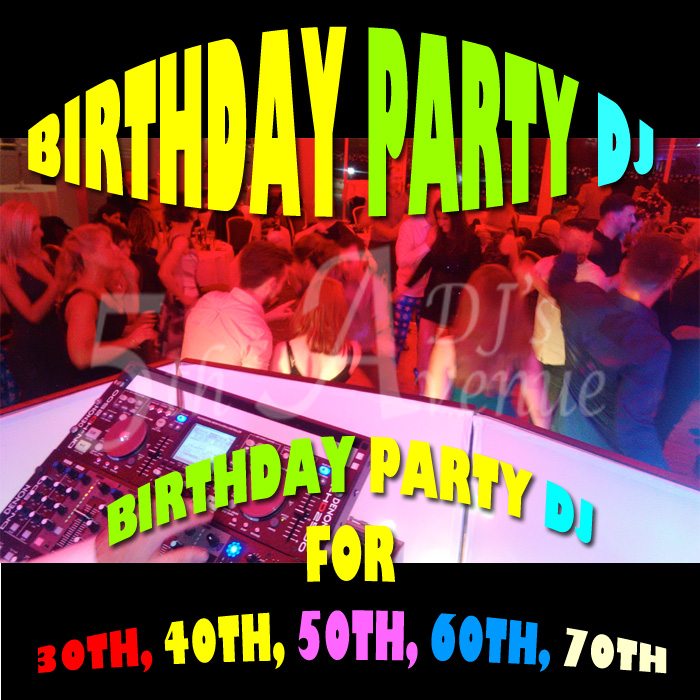 Birthday Party Dj for hire in Walkinstown Dublin 12.
"5th Avenue DJ's" provide party DJ's for all Birthday party events in Walkinstown Dublin 12 and for all special occasions.
Specialising in providing DJ's for birthday party's such as 30th, 40th, 50, 60th birthday celebrations in Walkinstown, Dublin 12, "5th Avenue DJ's perform a selection of great party music that is suitable for all family celebrations.
5th Avenue DJ's provide party DJ's for hire in all areas of Dublin 12 including: Kimmage, Walkinstown, Bluebell, Perrystown and Terenure.

Check DJ availability for your date!!

5th Avenue DJ's provide a Dj for hire service in Walkinstown Dublin 12 for all occasions such as: Birthday partys, Wedding Receptions, Corporate Events, 30th Birthday partys, 40th Birthday partys, 50th Birthday party's, 60th Birthday party's, Retirement party's, Weddings, After band wedding dj's and Wedding Anniversaries.